What a gift the two directors (MoMA's and NVG's) have given the people of Melbourne, and for that matter, Australia. I am sure it was a logistical nightmare with couriers, packing, transports and insurance, but in the end it is all worth it to be able to see 130 MoMA works in Melbourne.
I have not seen the exhibition, but what I can tell, these are top draw modern/contemporay works from the collection at MoMA. I also like the stuctural catagories that they have used to bring coherence to the exhibition.
I do hope that anybody going to Melbourne will take the opportunity to see this exhibition, and for those of you in Australia, I hope you will also take advantage.
MoMA to Melbourne – Review HeraldSun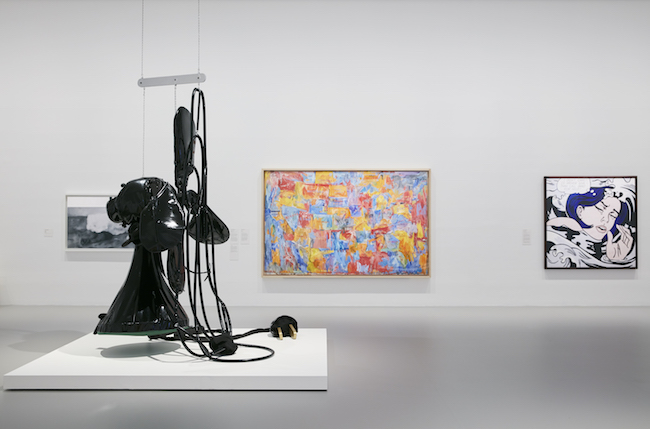 I think the photo above sums up how great this exhibition is – Oldenburg, Johns and Lichtenstein!!!