I have been to Prague so many times for work and pleasure, and each time I always find something new and visit old favorites as well:
My hotel for work is usually the Expo, still the same but different:
Expo Hotel Review – TripAdvisor
My restaurants, while some remain the same, I have added other to my list. It was also wonderful to visit other parts of Prague, for which I am rather unfamiliar.
The best restaurant this time happens to be a new favorite:
Aromi Restaurant Review – TripAdvisor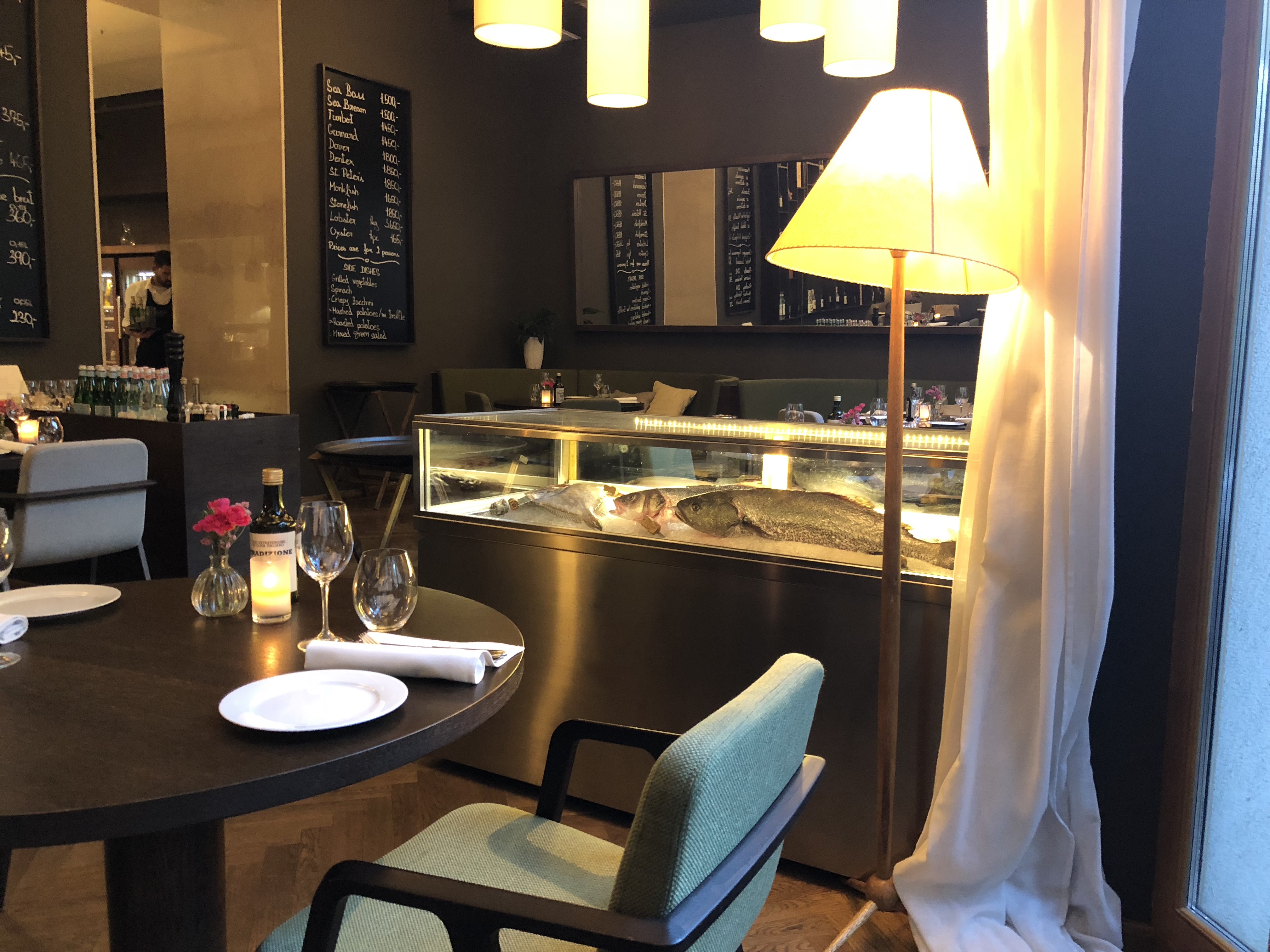 I do not know the designer of these chairs, but they are incredibly confortable, and they also look good as well.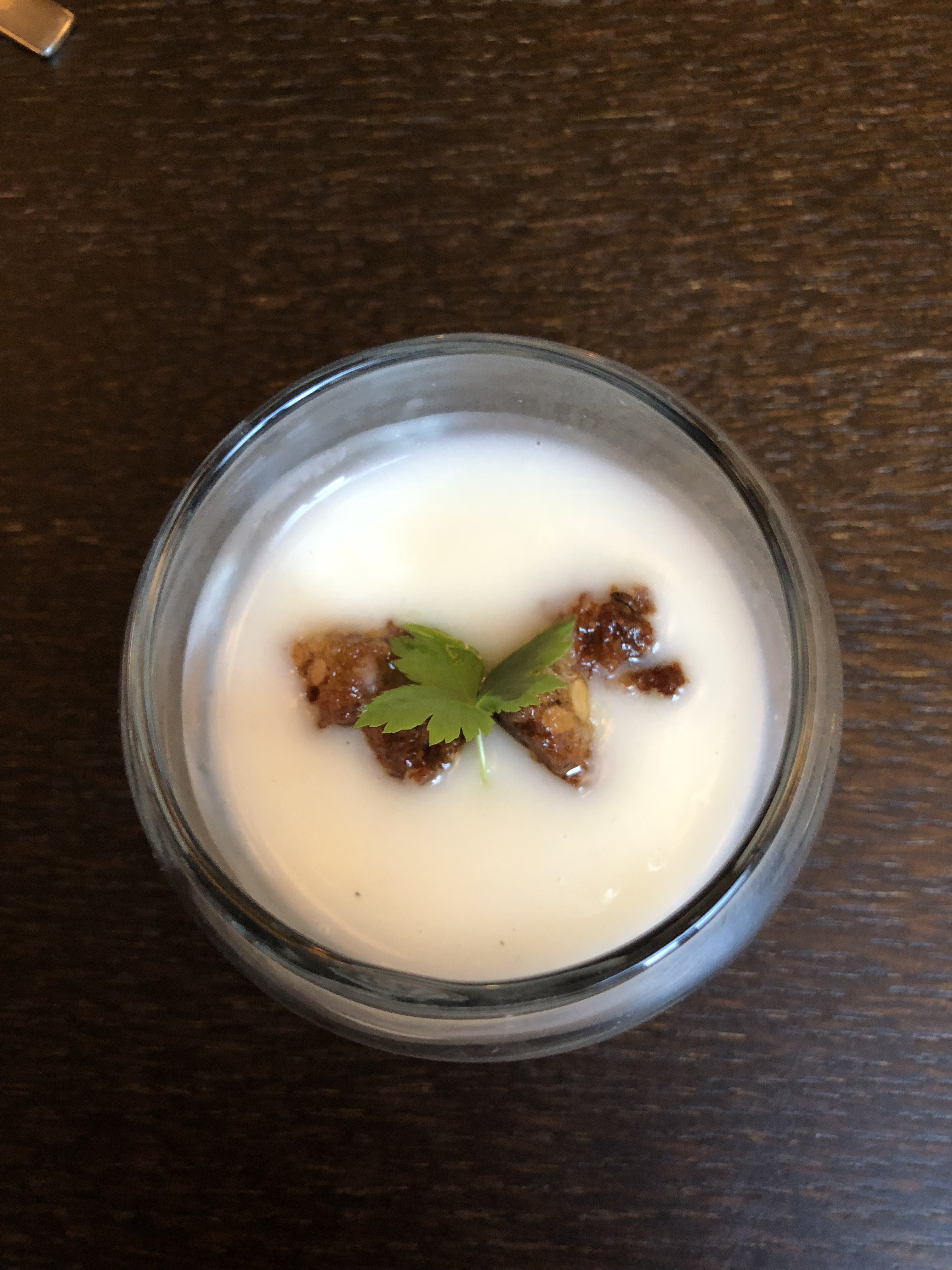 Amuse Bucsh – oyster cream with truffel croutons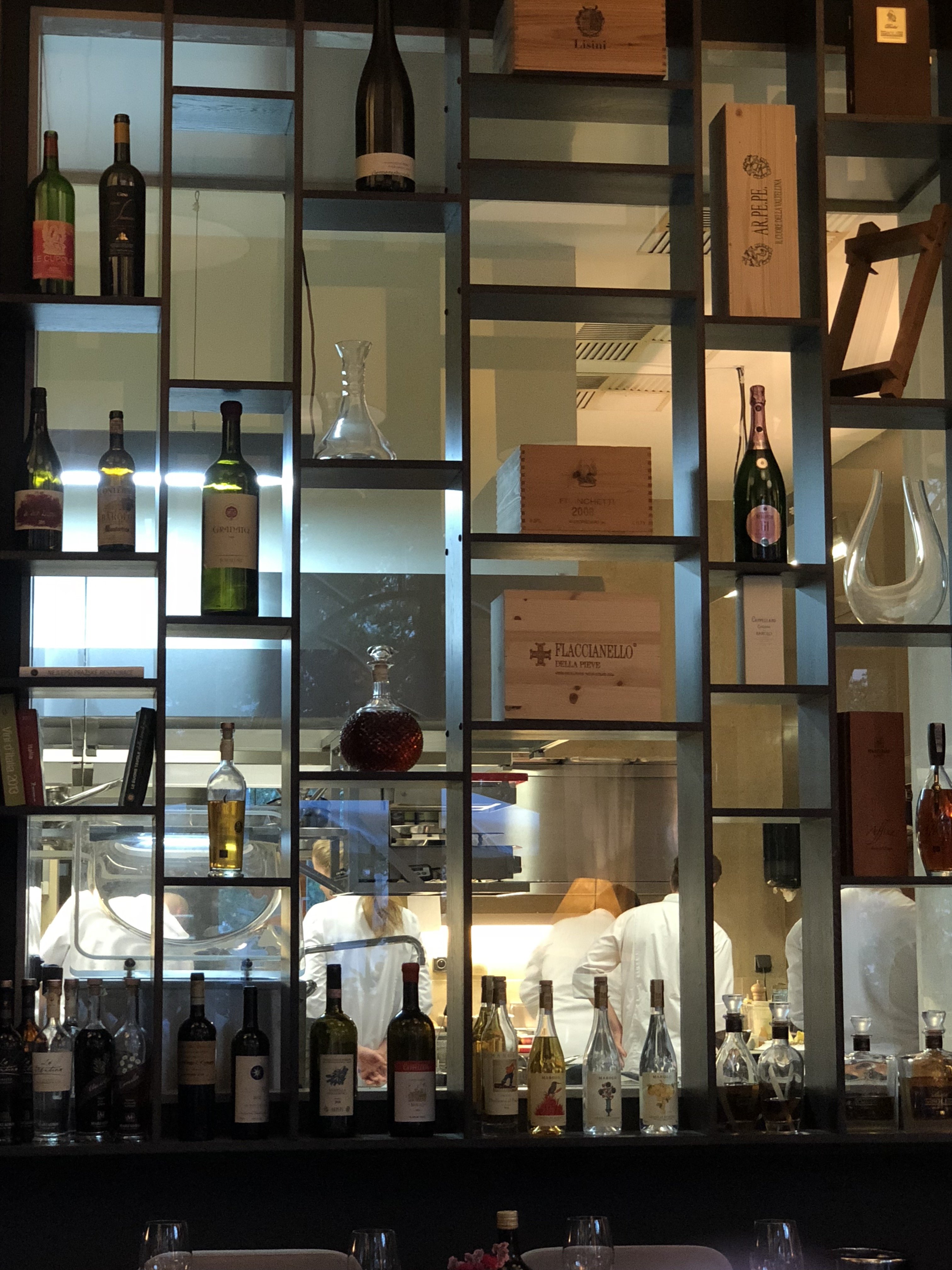 Nice case looking into the kitchen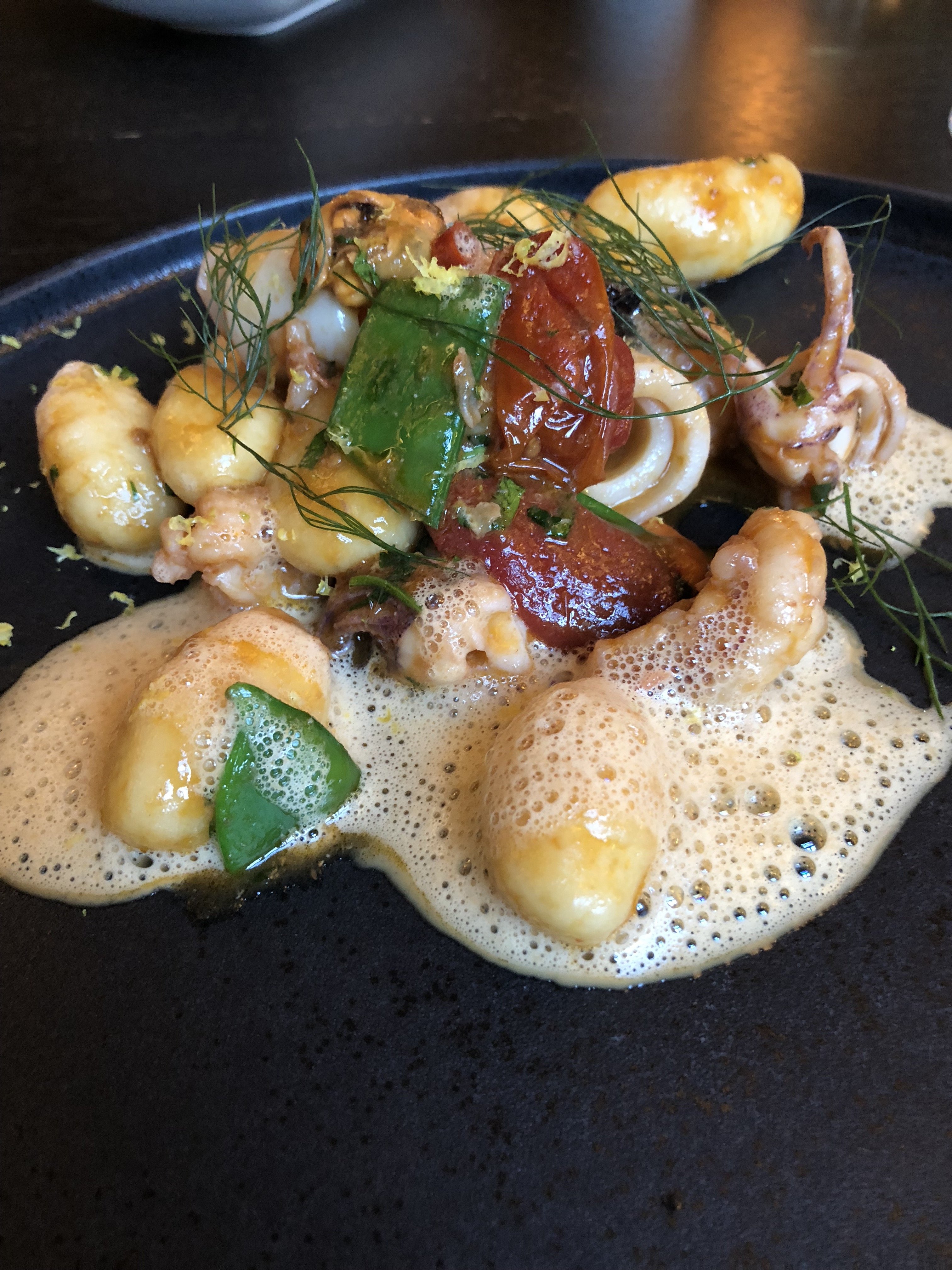 Gnocchi with mixed ginger-lime grilled seafood and unfortunately no picture of my main course 🙁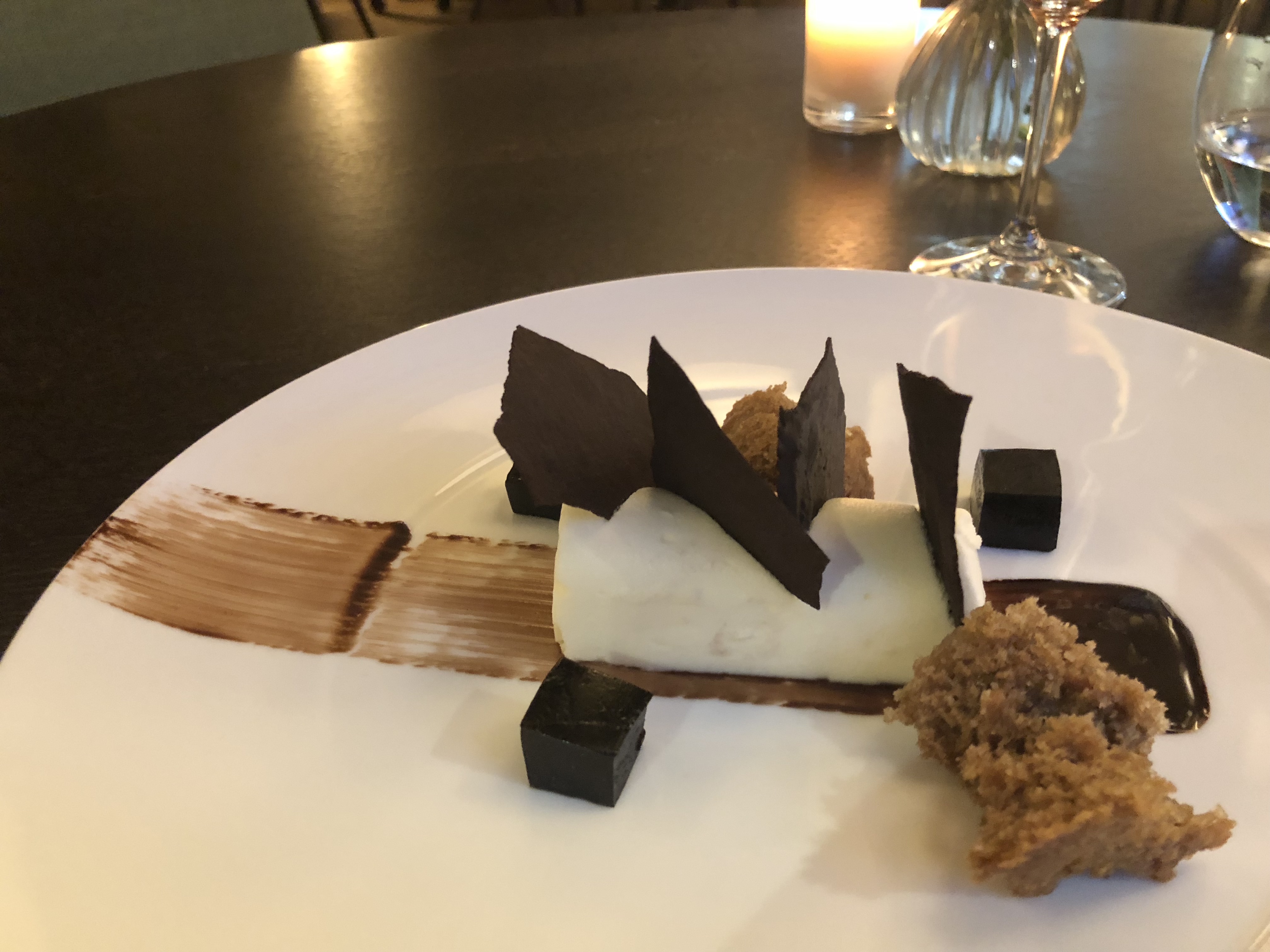 Deconstructed Tiramisu
Old favorites include:
Bistro Kostelni 16 Review – TripAdvisor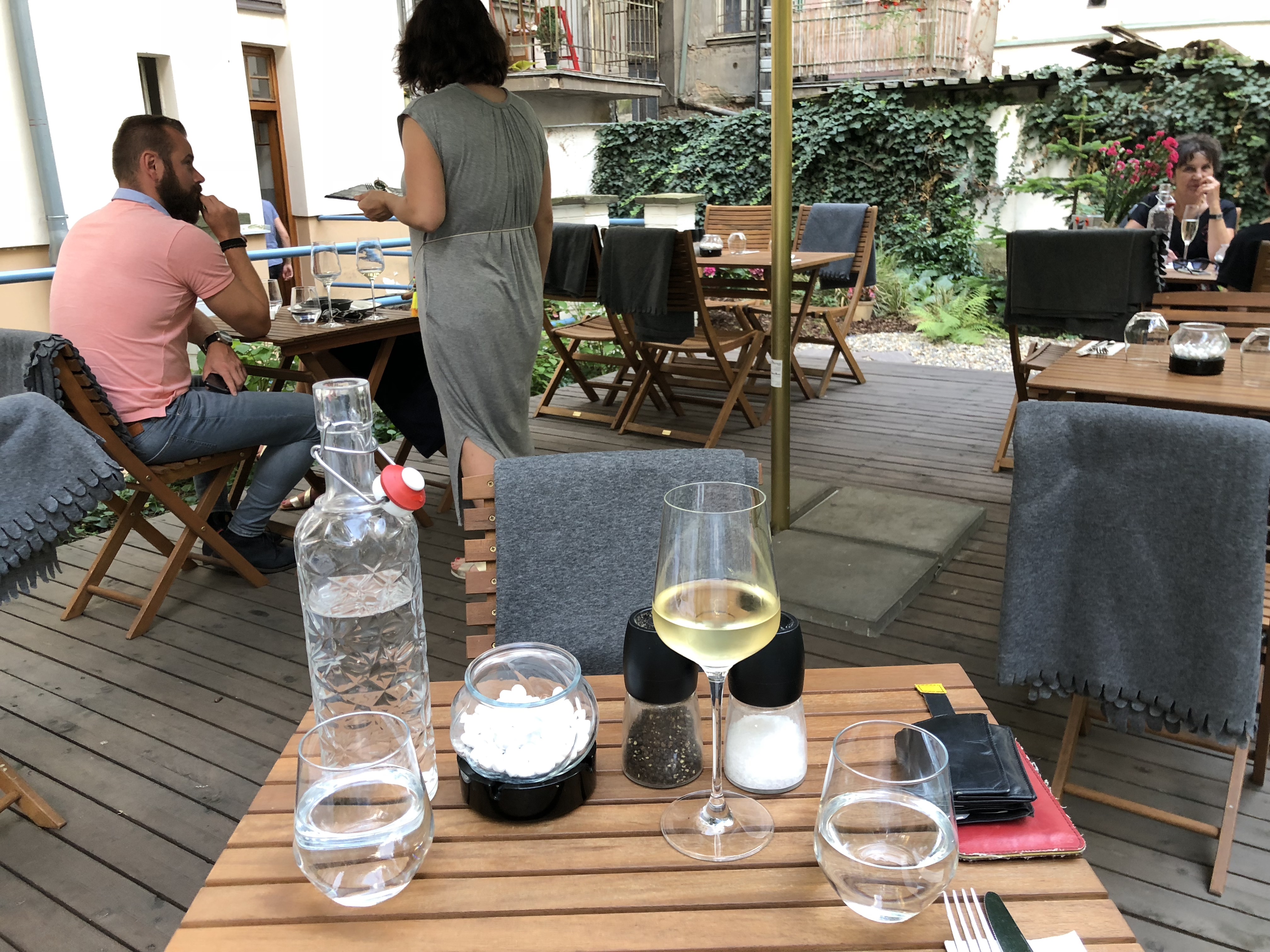 I had no idea they had a lovely garden out back, really nice.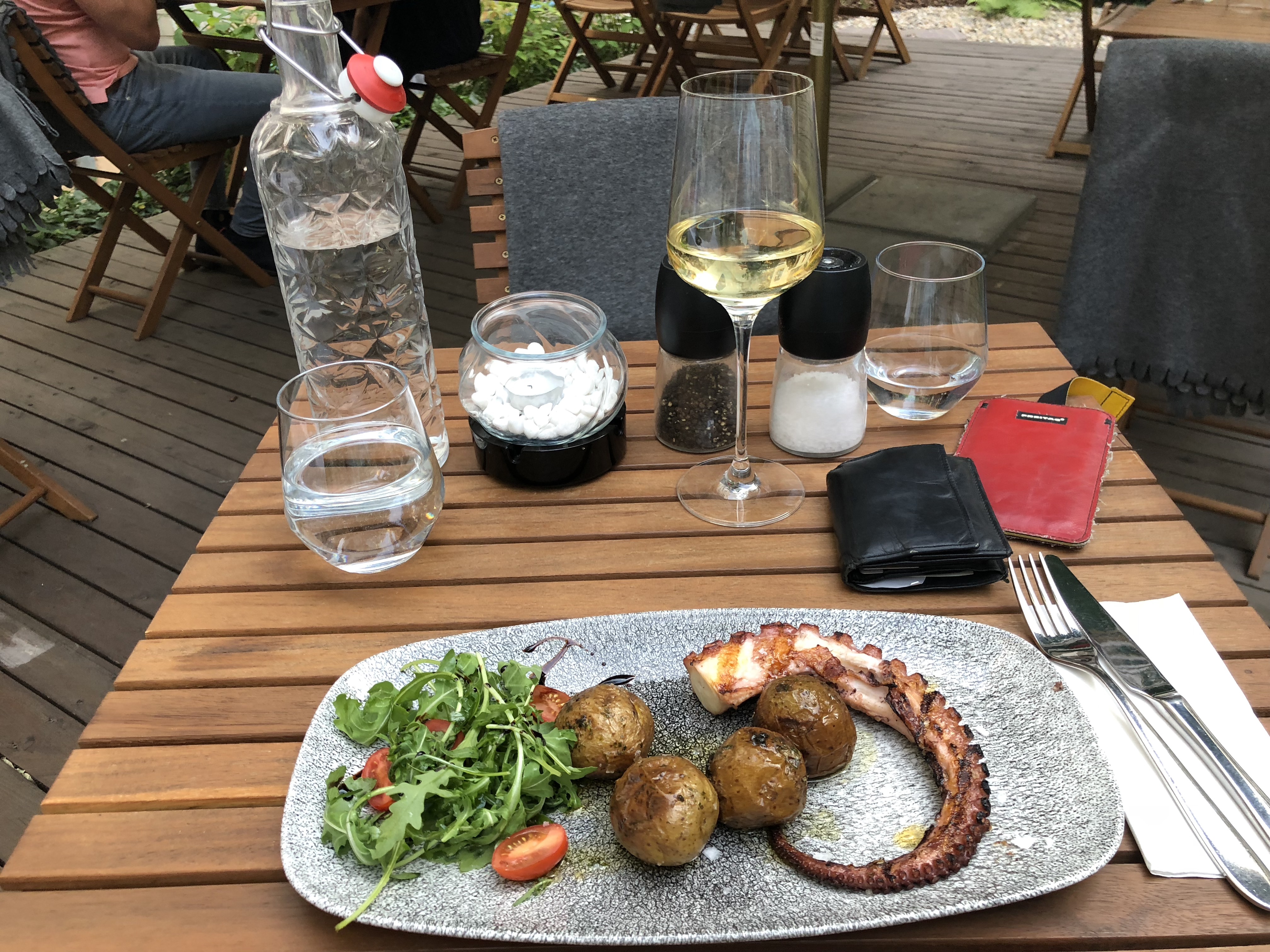 Excellent octopus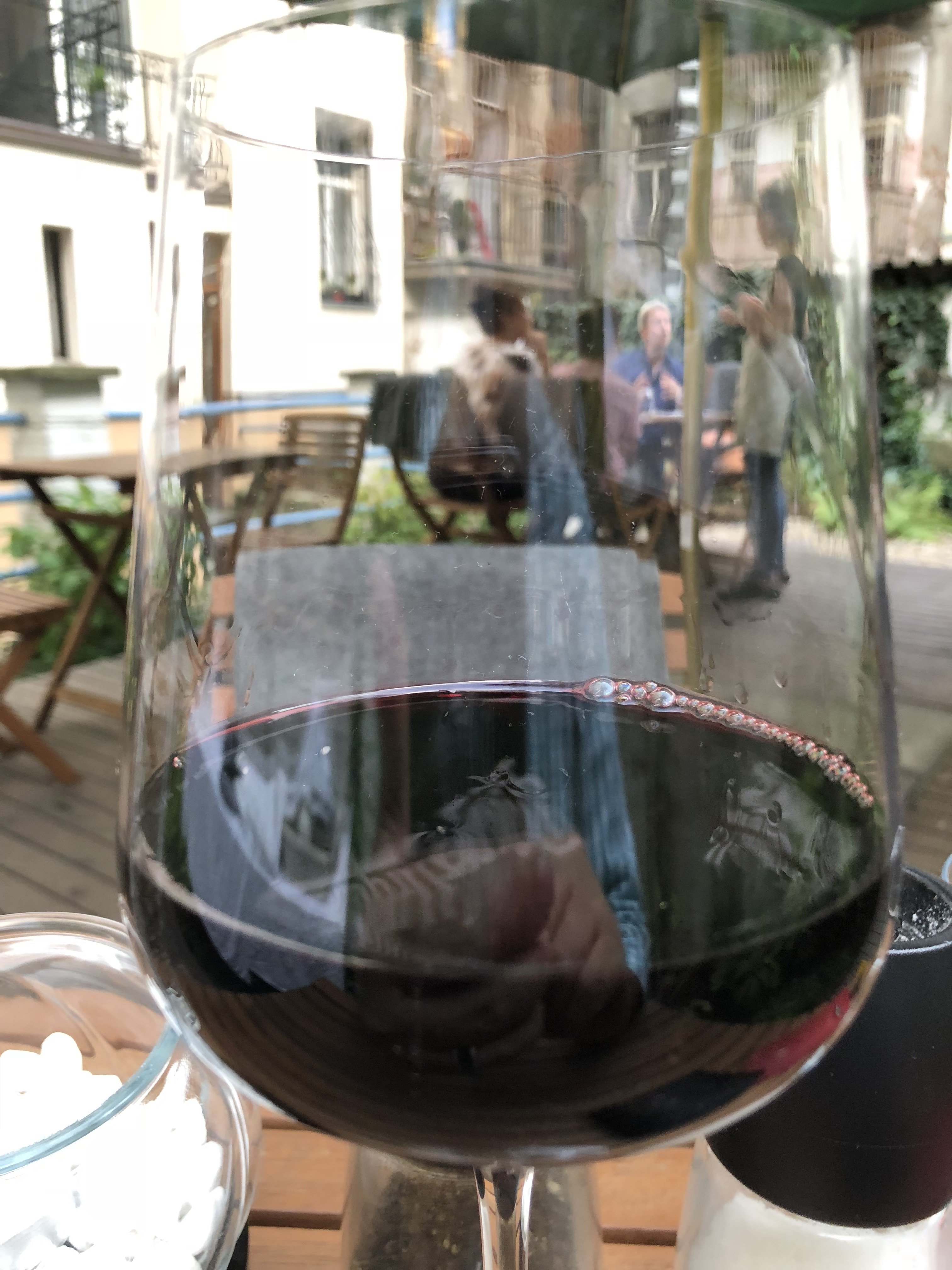 Wine always delicious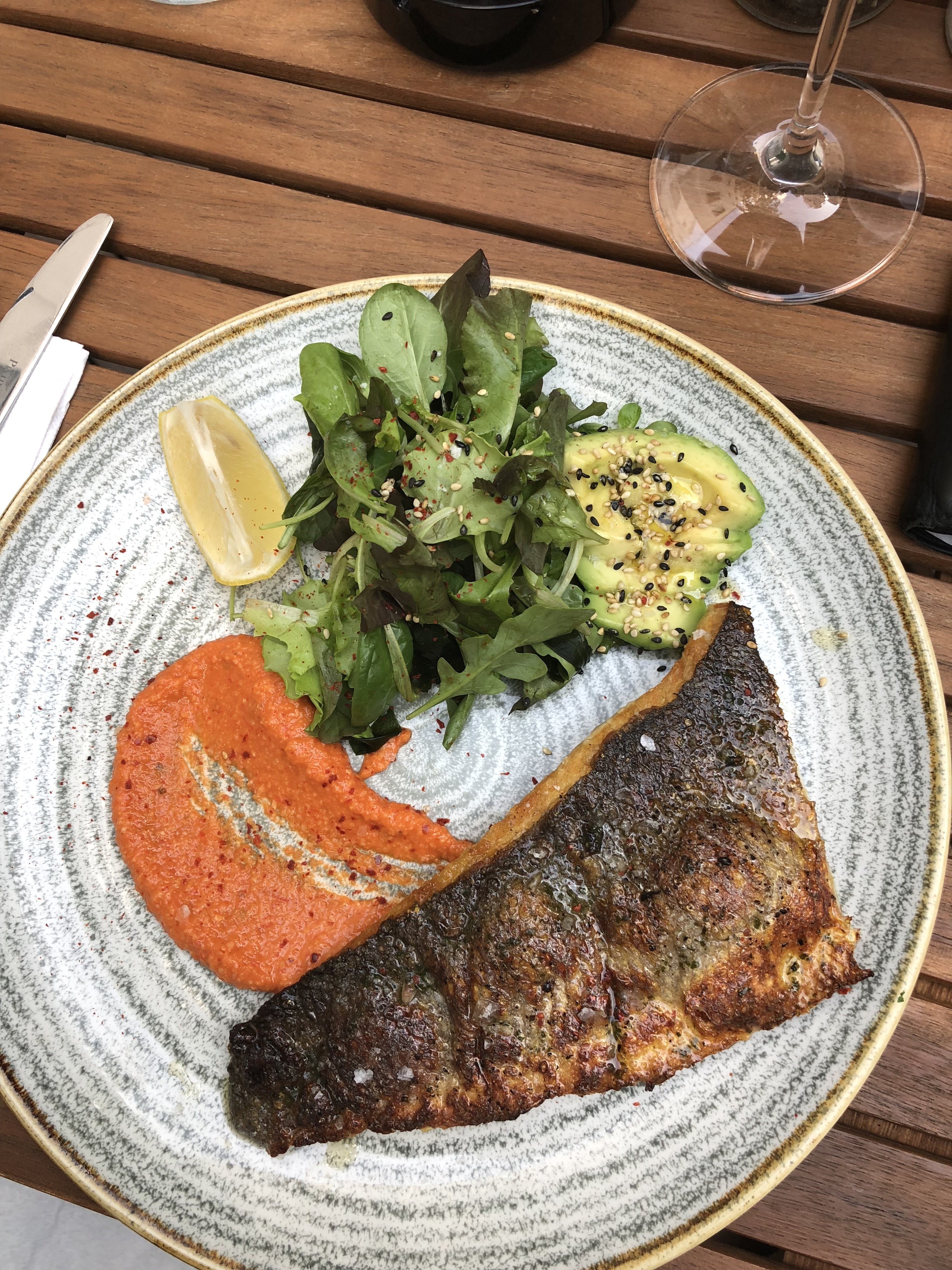 Grilled seabass with red pepper reduction and salad – so nice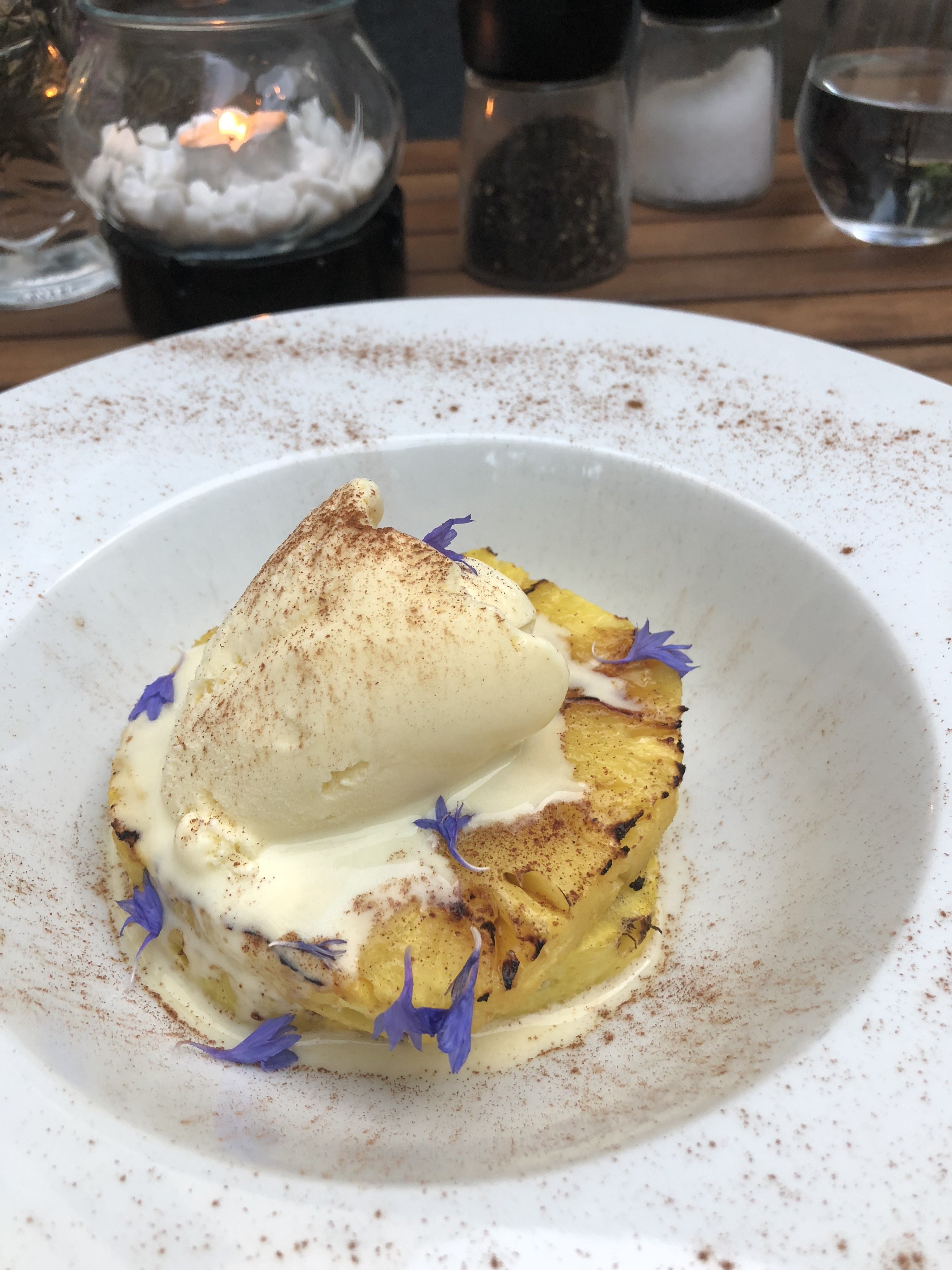 I did not want dessert, but gosh grilled pinapple with homemade vanilla ice cream, could not resist.
Another favorite, but mostly for lunch…and the best cinammon rolls in Prague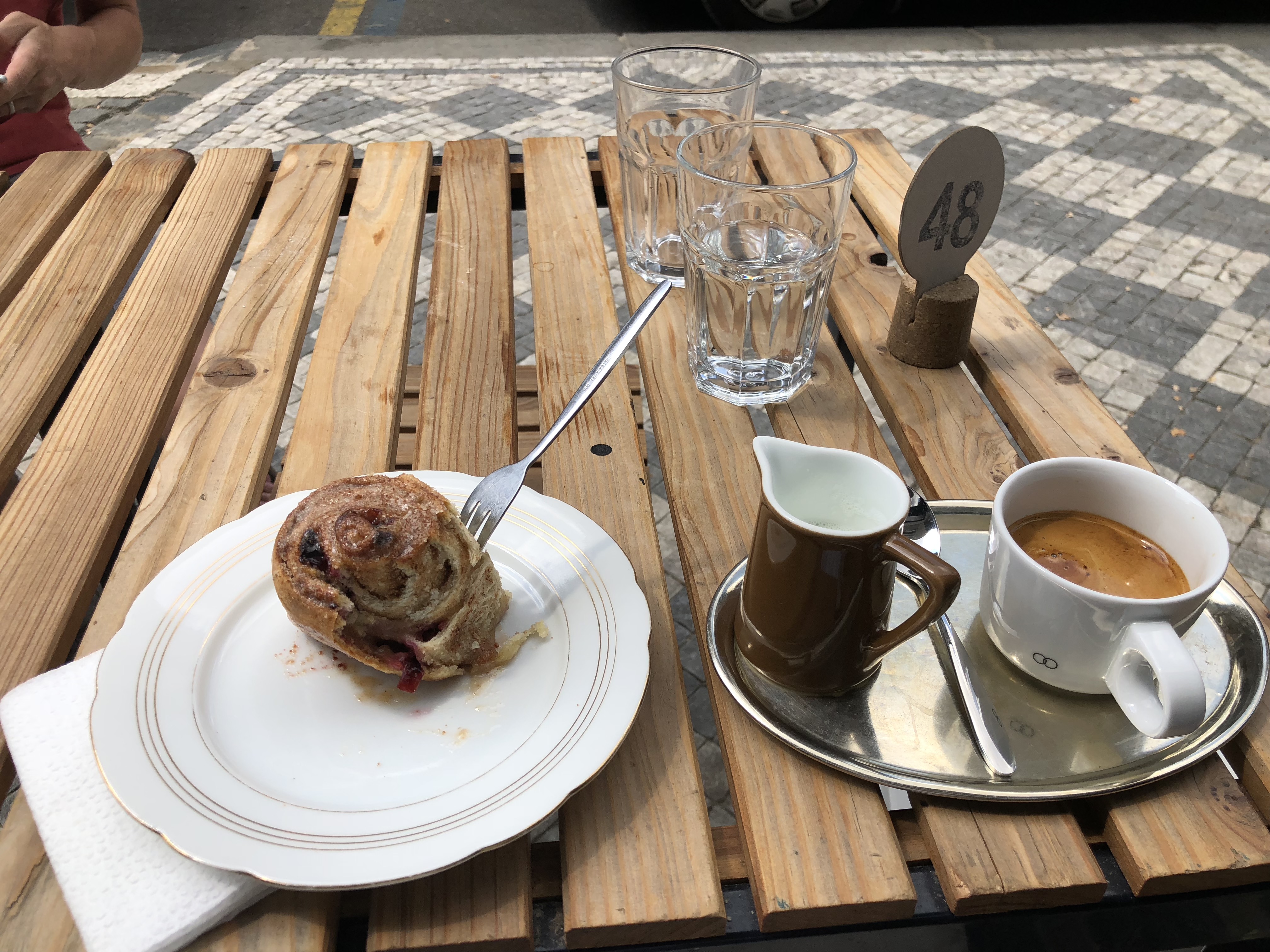 As always with a 3 espresso coffee with a little cream YUMMY, and their coffee is just lovely (sorry no lunch pictures this time around, but well worth it.
Another MUST for fish lovers, it is tiny with not much in the way of service, but damn is it good:
Blue Fjord Review – TripAdvisor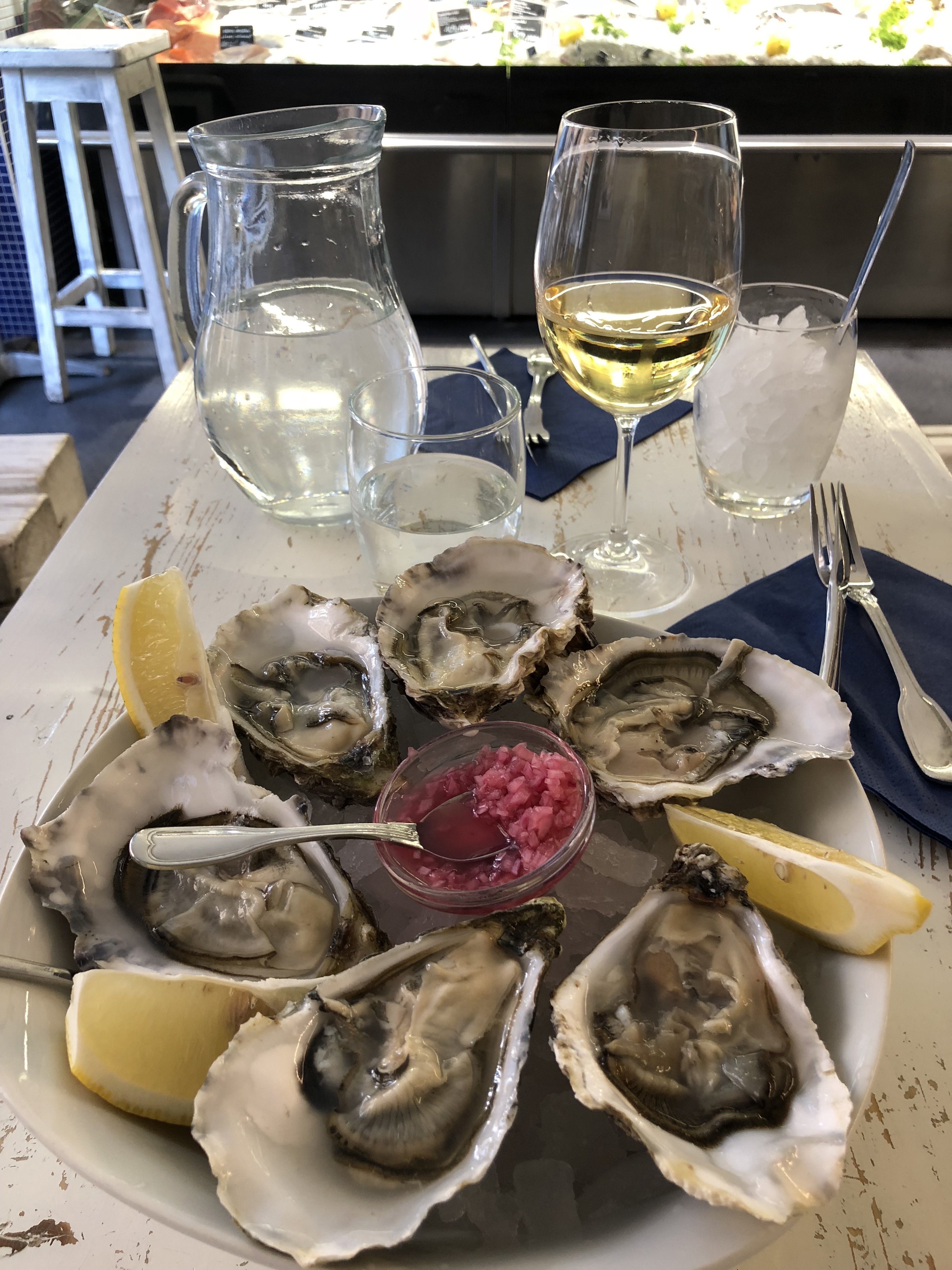 3 different oysters with a nice Chablis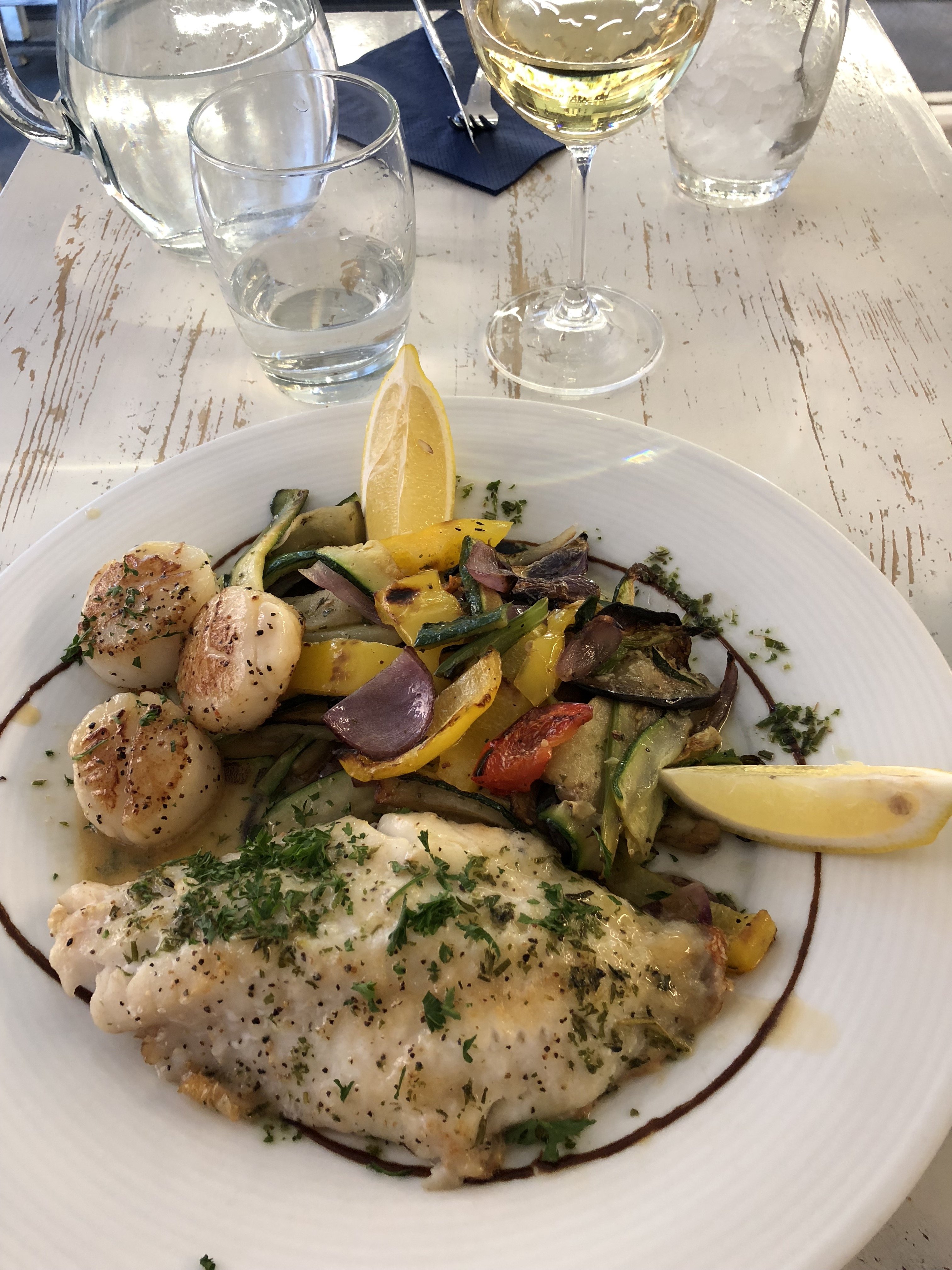 Grilled RedSnapper with scallops and roasted veggies – DAMN YUMMY!!!!
and last but not least, just not sure I will return. It is still a favorite, but the concept has changed and I find it not so unique anymore:
Home Kitchen Review – TripAdvisor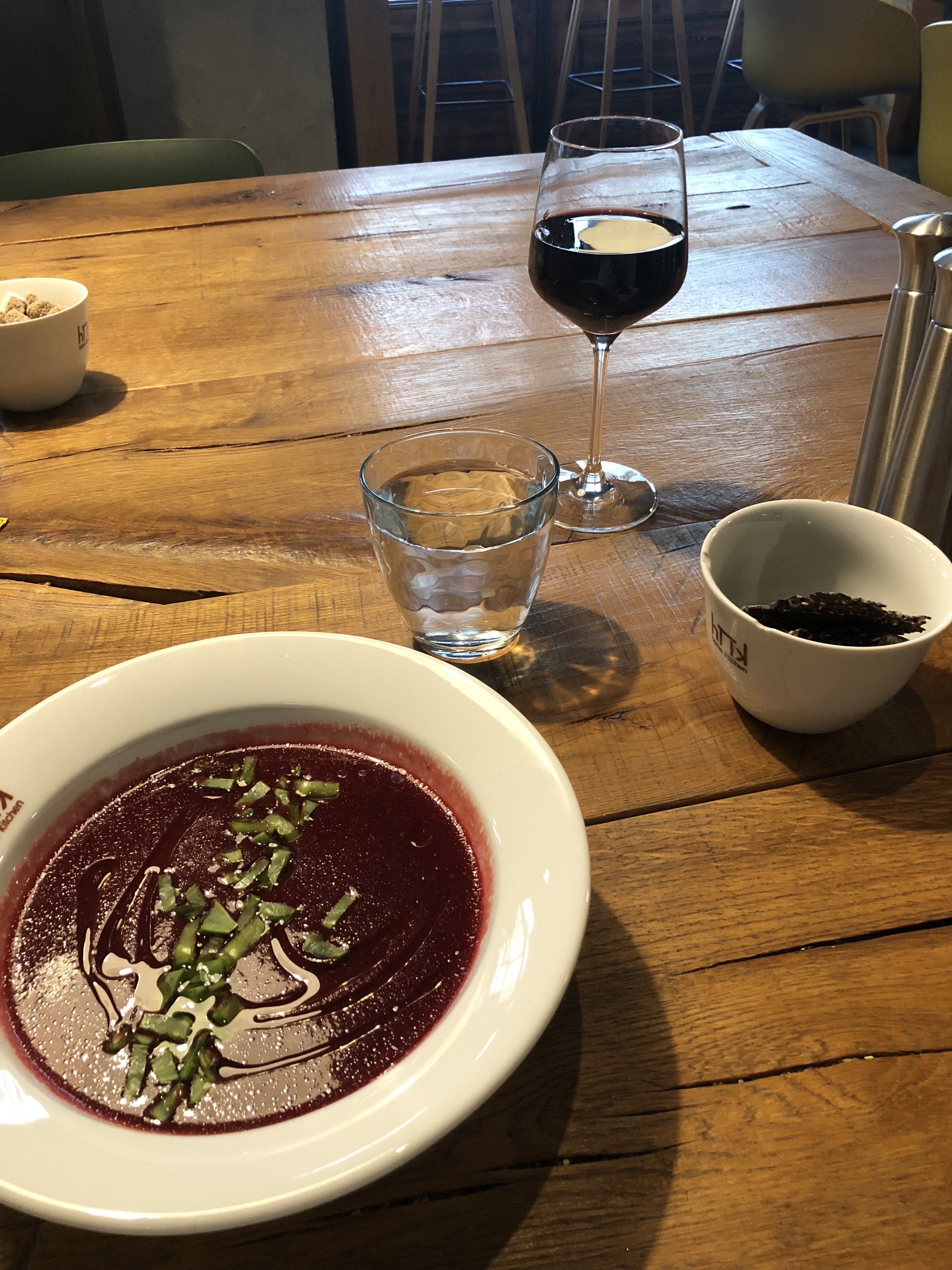 Beet soup, while good was a bit oily, which you can see swimming on top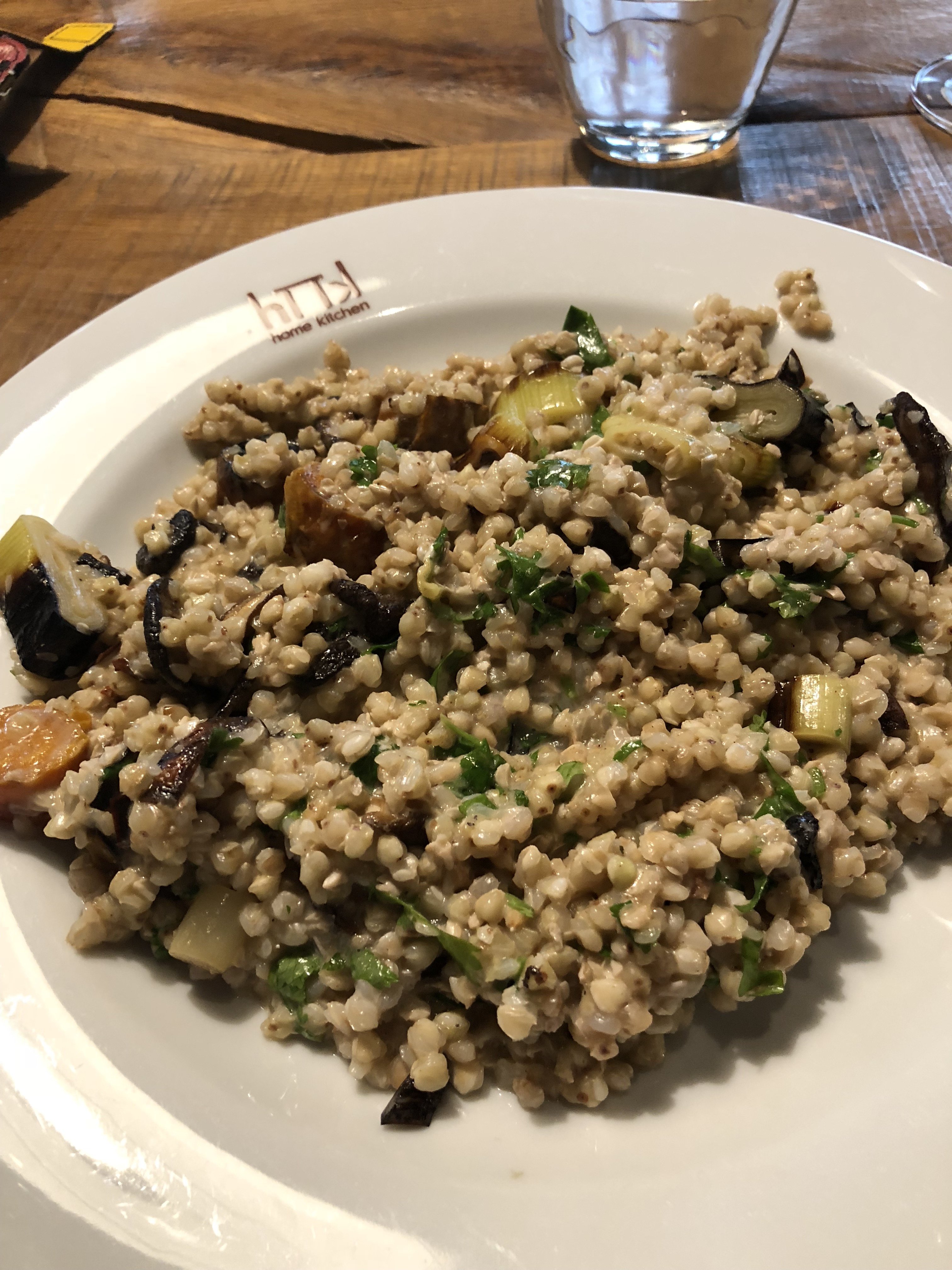 Bulgar Risotto, actually delicious
Also slightly removed is Bohemia Cafe, it was once fun to go, but it now has a sort of dated quality that I find just not comfortable. It is close by, and they do make a great chicken salad, but not a must anymore.
Oh, I did not give a review to my other favorite restaurant:
Hillbilly Burger – one of the best burgers anywhere with delicious crisp fries, soft inside and not oily at all. This is most definitely added to the favorite list.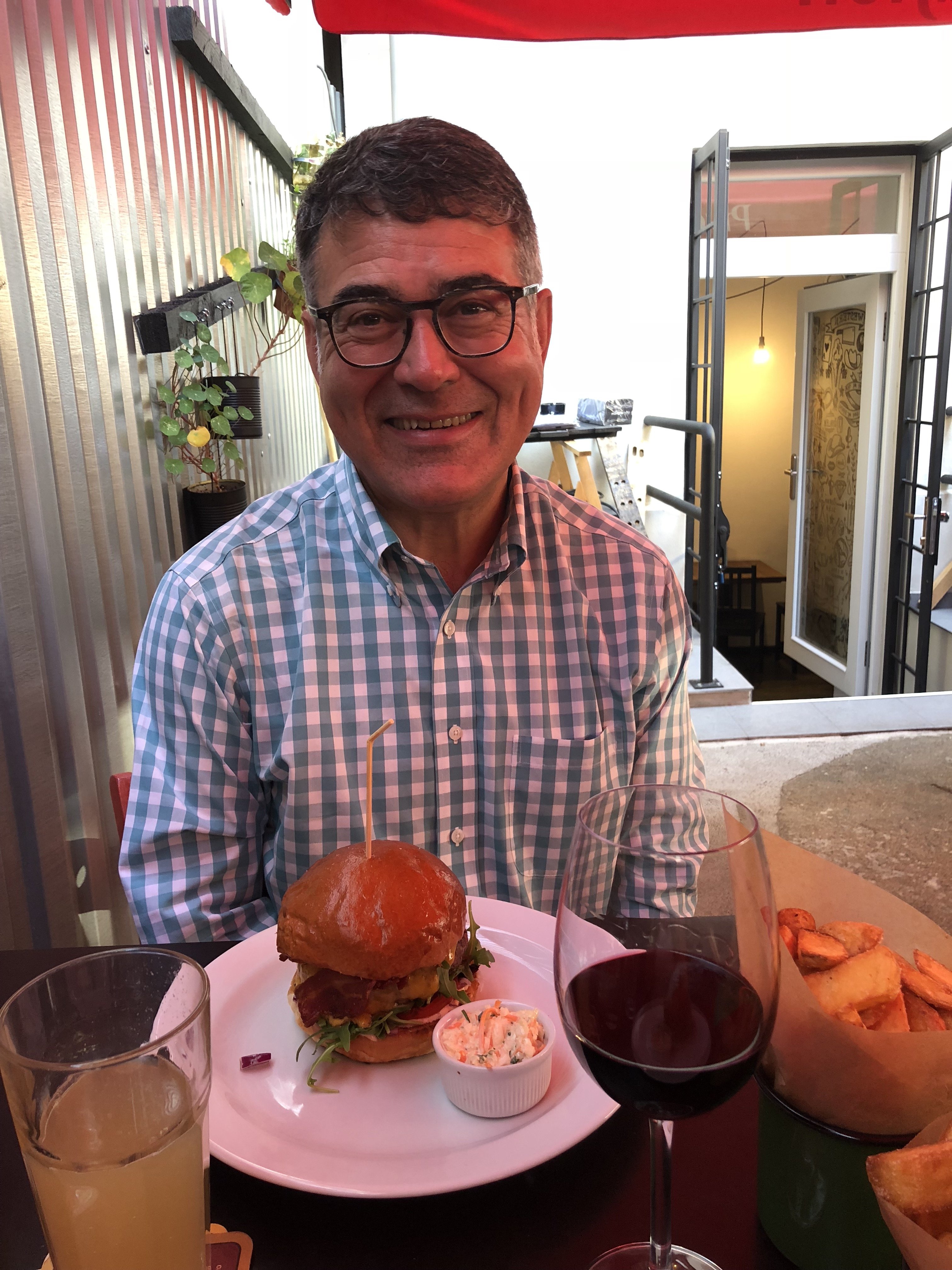 Me with the best burger, bacon cheese with Ginger Ice Tea and a glass of red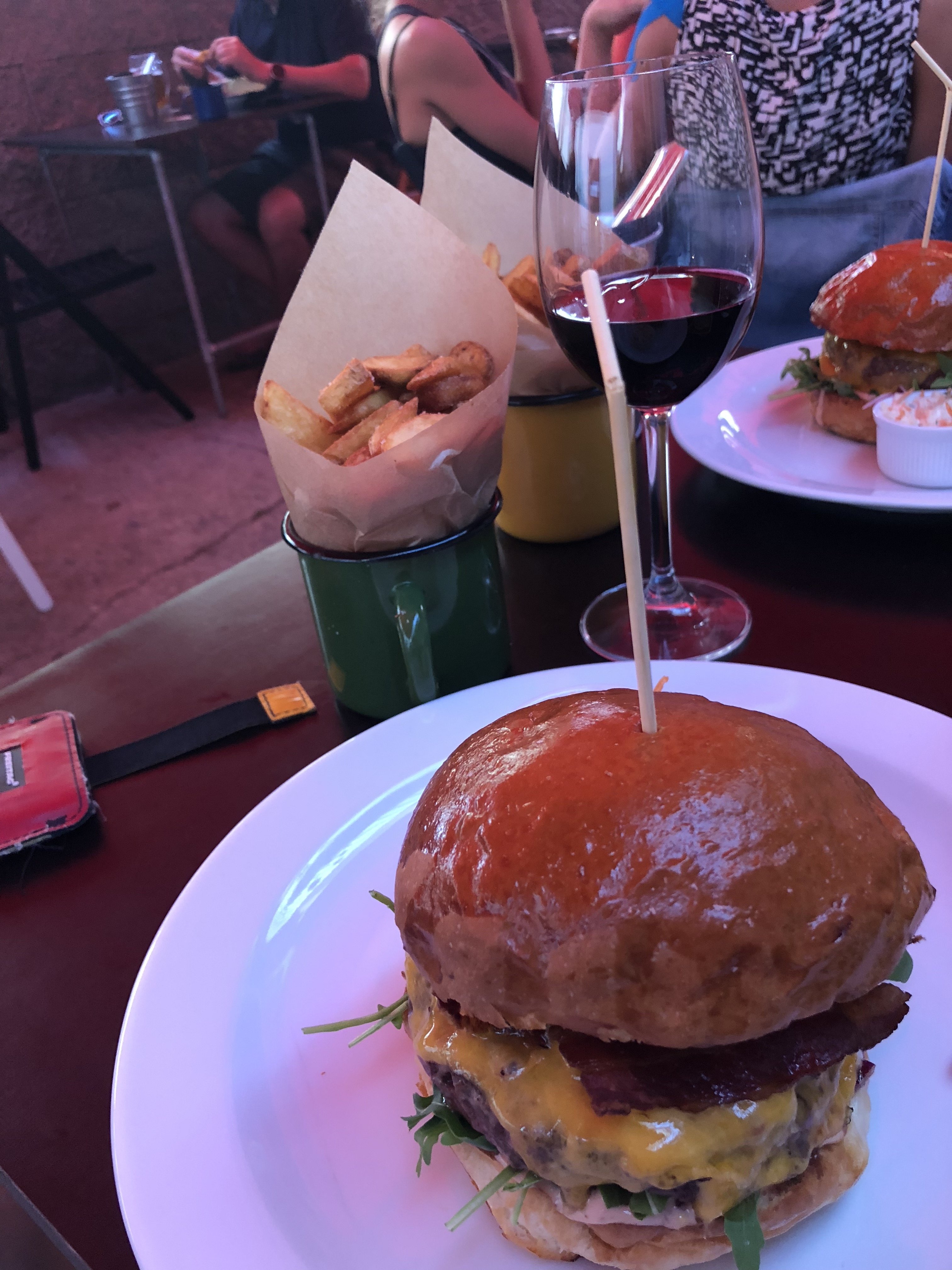 YUMMY
So, these were my hotel and places to eat. I give these to you for your consideration if you ever do go to Prague. Of course, I would recommend a different hotel as a tourist, but for my work near the Expo Park, it was worthwhile being nearby. Hope you enjoyed, I will have another post on Prague, and some funny shots that were taken a bit later.